Cutting-edge threat
prevention capabilities
Our elastic endpoint security solution fully combines
prevention, detection, and response into a single
autonomous agent.
Book a demo
Complete Solution
Our device protection solutions fully combine prevention, detection and response into a single autonomous agent. Requiring zero training, our solution is built for speed, and stops threats at the earliest stages of attack. Integrating the best endpoint security product available our solution provides a whole new comprehensive security operations solution designed to support multiple users and use cases.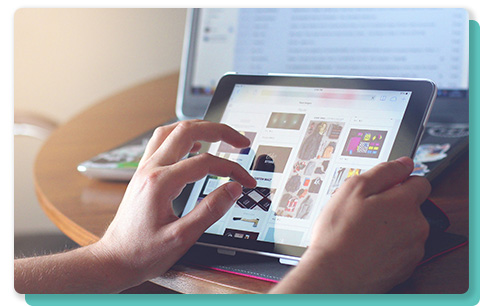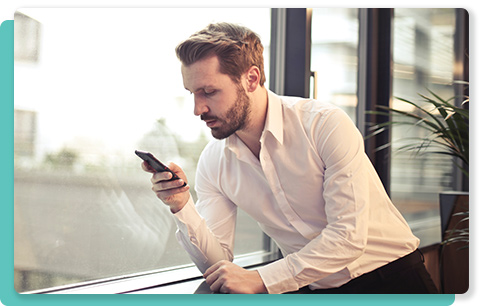 Endpoint Protection
Endpoint Protection refers to the approach of protecting consumers, businesses and education facilities when accessed by remote devices like smartphones, laptops, tablets, or other wireless devices. It includes monitoring status, software, and activities. The endpoint protection software is manage through Wontok one platform.
Capacities
Wontok uses a fleet of threat engine technologies to help defend against the full scope of known and unknown threats:

Anti-Ransomware
Using a combination of behaviour-based detection and exploit prevention technology, we stop ransomware and other destructive attacks before disk encryption.

Anti-Malware
Protects endpoints from unknown viruses, worms, and Trojan horse malware.

Phishing Protection
When a user browses a website and prior to typing in his/her credentials, our
protection technology will inspect, identify, and block phishing sites.

Exploit Prevention
Block attempts to exploit vulnerabilities — even zero-day vulnerabilities and kernel
exploits designed to elevate privileges — before any malicious code can execute.

Advanced Threat Prevention
Allows service providers to quickly and cost-effectively deliver VAS security services to customers.

Cloud to Identify Malicious Accessed IPs or Domains
Once a malicious communication is detected, Anti-Bot can block the communication immediately, kill the process, and put the process's file in quarantine. A log is then sent to the log server to notify the system administrator.
Key Features
Our device protection solutions prevent and automatically remediates evasive cyberattacks, giving you instant actionable insights of attacks and the protection of user credentials.
Maintain Mobile Health:
Covers screen check, battery check, OS checks, secure Wi-Fi connections and Anti-Virus.
Mature Endpoint:
Providing protection against known and unknown cyberattacks.
Manage Endpoints:
Across any location, including office, home, or when on the road.
Advanced Behavioural Analysis
& Machine Learning Algorithms: Shut down malware before they inflict damage.
Industry Best Practices:
Elevate endpoint security to combat targeted and evasive attacks.
High Catch Rates & Low False Positives:
Ensure efficient security and effective prevention.
Our device protection prevents and automatically remediates evasive cyberattacks, giving you instant actionable insights of attacks and the protection of user credentials.

Fluid Customer Experience
Our Wontok One interface is intuitive and easy for users to navigate.

Multiple Device Protection
Safeguards smart devices including phones, laptops, learning devices and IoT devices.

Control & Monitor User Experience
Provides visibility to customers on user behaviour across networks at home, school and work.

Always On Protection
Premium protection for end users anywhere, anyhow and on any device.

User Friendly Solution
Services and products can be deployed as soon as customer request them.

Real-Time Protection
Give customers peace of mind knowing they're protected at all times.

Maintain Device Health
This core features covers; Screen check; Battery Check; OS Checks; Secure Wifi Connection and Anti Virus.

Manage Endpoints from any Location
Including office, home, or when on the road giving you. Mature endpoint capabilities protect against known and unknown cyberattacks.

Worry-free Updates
Spend more time on threat prevention with automatic updates and upgrades to your management server.

Shutdown Malware
Advanced behavioural analysis and machine learning algorithms shut down malware before they inflict damage.

Elastic Growth
Deploy endpoints without committing to a fixed size of the management server. The cloud management service grows with the expansion of your endpoints.

E-mail Filtering
Ability to deploy E-mail Filtering for SMB' and Web filtering for Consumers and Schools

Location Independence
Upload updated endpoint policies and logs from any location without VPN-based connectivity.
Download our Device Protection Guide
Book a Demonstration
To book a demonstration or contact one of our experts on how our solutions can benefit you and your customers, complete the form below and one of our cyber security specialists will be in-touch to discuss your requirements and setup your demonstration.