Parental Control
Empowering parents to create a risk-free
online environment for their children
Book a demo
Protecting & Empowering Families
Communication sits at the heart of society, and digital communications technology has rapid uptake. Our children are connected and can communicate at an unprecedent scale. Smart devices are ubiquitous, an increasing number of schools have BYOD policies, and technology enables and empowers learning in many positive ways. 
With this evolution comes potential risks online and children are often more vulnerable and naïve when it comes to recognising cyber threats. The challenge is to maximize the positive aspects of connection, while managing risk.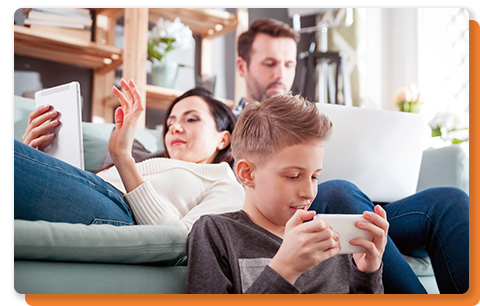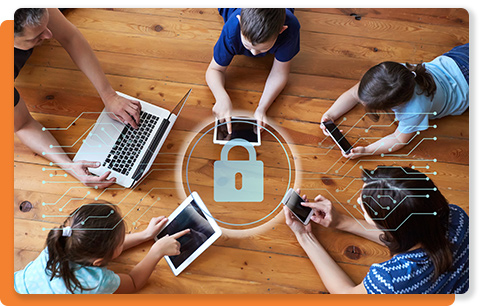 Flexible Solutions Through One Platform
Our Parental Control solutions are powered by our Wontok One platform; a cloud-based ecosystem that provides all the functionality to manage and provision end users. Have the confidence in know that your children can use the internet while being protected from potential threats, such as cyber bullying, identity theft and inappropriate content. In addition, restrict and monitor internet, game, and application usage to ensure a safe experience both online and offline.
Content Filtering: Real-time internet filters that can be setup to block inappropriate content even in private browsing mode.
Profile Filtering: Set different profiles to ensure that each member of your family has an access level that is appropriate for them.
Geo-location: Real time geo-tracking to understand where you children are, have been and know they are safe. Android and iOS devices only.
PIN Management: Ensure your children's smart devices pin locks are secure and set to codes that you can access anytime.
Reporting Capabilities: Receive notifications and reporting on usage across browsed websites and social media platforms.
Applications Management: Restrict app downloads, in app purchases and selectively allow/block individual applications.
Screen Time Monitoring: Monitor both, time spent, and page displays on websites and selected social media platforms.
Internet of Things Protection (IoT): Ensure all your children's smart devices are secure from threats and implement content filtering is in place to block threatening or irrelevant content.

White Label Solution
Our family protection solutions are the perfect fit to serve the needs of service providers and the customers with a completely branded solution to improve ARPU, customer retention and acquisition.

Centrally managed services
Helps end users avoid a disjointed, uncoordinated patchwork of security solutions.

Strengthens brand awareness
This solution gives service providers and their customers access to a broad range of solutions to serve all their needs in the one location.

Rapid time to market
Quickly and cost-effectively deploy new services to customers in the always evolving security market.

Complete transparency
Parents can monitor the activity of their children and guests who are connected to their home network for risky or inappropriate activity.

Superior Protection
State-of-the-art data security solutions that grow with each family and their needs, all accessible via one unified platform.

Total Management
Parents have complete management over what their children's activities are online whilst respecting privacy by only identifying areas for concern.

Unfiltered network for parental use
Parents can use the internet free of restrictions that are imposed on children and guest devices. Our applications give parents the ability to manage their children's activity on any device.

Peace of mind
Parents and carers gain confidence in knowing that their children are protected online at all times.
Download our Parental Control Guide
Book a Demonstration
To book a demonstration or contact one of our experts on how our solutions can benefit you and your customers, complete the form below and one of our cyber security specialists will be in-touch to discuss your requirements and setup your demonstration.