Premium Identity Protection
Services
Quick to market, low capex security suite that
protects your subscribers.
Book a demo
Protecting & Empowering Users
Service Provider subscribers consistently rate security as one of their top concerns when it comes to selecting brands that suit their needs. In today's digitally driven world, Service Providers need to be able to meet their customer's needs quickly and cost-effectively as they change and evolve. Subscribers expect a unified experience that will allow them to manage all their devices and endpoints through one delivery platform, and this includes protection from identity fraud.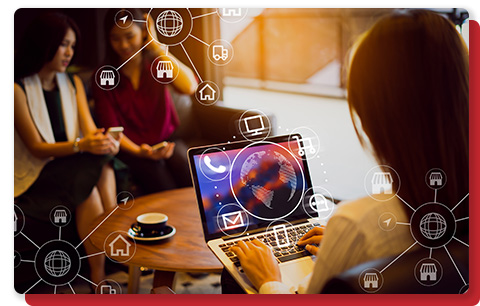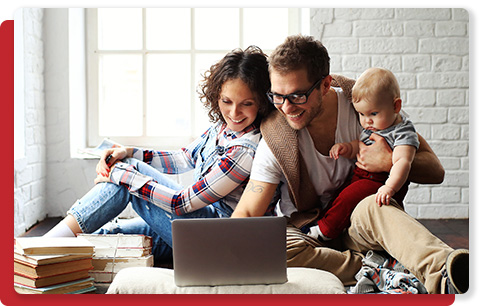 Seamless Protection, Peace of Mind
It's crucial to implement a complete identity protection solution that will reduce subscribers' risks of falling victim to identity crime and deliver peace of mind knowing they are always protected. This innovative subscription-based solution is cutting edge, easy to use, affordable and offers 24/7 remediation support with complimentary insurance cover ensuring protection and remediation across multiple devices and operating systems (terms & conditions apply).
Best in class security (threats: ransomware, malware, phishing)
Device Protection – Protection
for all your smart devices
Transaction Security – Safety for online banking and shopping transactions
A 24/7 Watch & Alert Service
Recovery Assistance (professional
help)
Ongoing Support (step-by-step guidance)
Insurance Cover (financial recovery)

Integrated Security VAS
Offers subscribers high performing security capabilities that are multi-layered.

Myriad Use Cases
Subscribers, businesses, and schools can easily access and operate Wontok VAS services via one unified platform.

Low TCO
Identity protection solutions can be delivered to your customers rapidly with zero capex.

Growing ARPU
Gain a competitive advantage and capitalise on new opportunities by delivering effective cyber security solutions.

True white label solution
Deliver premium security offerings to customers through a single cohesive brand and platform.

Complete protection
Regardless of where customers are connecting, on which device or type of internet connection, they'll be covered by state-of-the-art cyber security technologies.

Affordable packages
Our subscription models and flexible pricing means allows customers to subscribe to a protection plan that is right for them through their telco provider.

Advanced monitoring system
Our advanced 24/7 Watch & Alert system trawls the web and dark web to monitor for any suspicious activity that may compromise a subscriber's identity security, alerting them to act.

Complimentary identity theft insurance
All customers receive complimentary personal and professional expenses protection insurance resulting from identity theft. This covers the cost of preventing the further fraudulent use of a customer's identity, and restoration costs. (T&C apply)

24/7 support
If a breach is detected, our team of identity restoration specialists will work with each customer to help restore their identity from identity theft.
Download our Identity Protection Solution Guide
Book a Demonstration
To book a demonstration or contact one of our experts on how our solutions can benefit you and your customers, complete the form below and one of our cyber security specialists will be in-touch to discuss your requirements and setup your demonstration.