Safely Access the Web Anytime
Every time a user visits a website, clicks a link in an email, or opens an attachment, they are testing your business's web protection. For telcos, the risk exists that the actions of the employee could start a process that results in a serious financial or data loss. Our growing reliance on the web and digital devices to live, learn and work has made the need for premium Web Threat Protection more critical than ever before. Wontok's suite of Web Threat Protection solutions allows telcos and their customers to safely and securely access the web.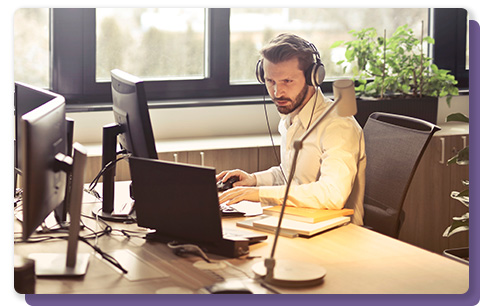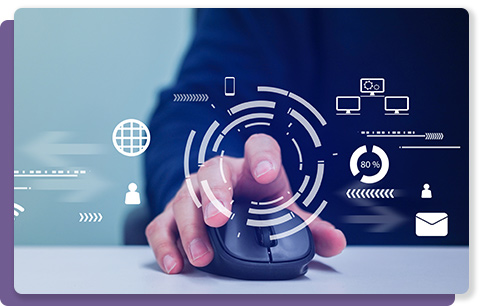 Protection on Any Device, Anywhere & Anyhow
From online shopping and banking to device protection and suspicious app detection, our comprehensive cyber security solutions can protect users across BYOD devices with content filtering & blocking services, malicious URL and phishing URL protection. Our protection services are designed to protect customers on the go and from the moment an end user leaves their home or workplace, their devices are guided by Wontok's advanced cloud platform for best in class web threat protection.
Key Features
Unlike traditional antivirus software and other cyber security offerings in the market, we work at the
deepest defence layer end-to-end from interception, monitoring and protection to ensuring sensitive
data and transactions are safe.
Secure Browsing: Allows customers to surf the internet securely regardless
of location, device, or connection type.
Undesirable Content Blocking: Protection against inappropriate or undesirable web content*.
Wi-Fi Protection: Ability to detect if
a Network is vulnerable to an attack.
Trusted VPN: Ability to provide an anonymous internet footprint when surfing the internet on a public network/connection.
Profile Based Web Traffic Filtering: Ability to assign customise web profiles per device.
Browser Agnostic Protection: Ability to use any Web Browser for Phishing and Malicious URL protection.
Customers are continually looking to service providers to provide cyber security solutions that will deliver complete protection against web-born threats, no matter where they are, what device or connection type.

Higher acquisition, greater retention
Gain both trust and loyalty with new and existing customers. This is a critical requirement in the current service provider environment.

Improves customer experience
Subscribers, customers, businesses, and schools can easily access and operate Wontok VAS services via one unified platform.

Cost effective
Little to no capital expenditure required to deliver Wontok VAS services to customers.

Rapid time to market
Stay ahead of the competition and capitalise on new opportunities by delivering effective cyber security solutions.

A true white label solution
Our web protection solutions can be deployed to your customers through a true white labelled solution, allowing end users to operate under your single cohesive brand.

Peace of mind
Customers have complete confidence knowing they are always protected on all devices.

Malicious URL protection
Users are alerted when a malicious/phishing URL might be accessed ultimately decreasing the risk of an attack.

Content rules & restrictions
Block or restrict access to end users to ensure a safe and productive environment at home, at school or workplace.

Custom Black/White URL Listings
Homes, schools, and businesses can create a custom list of approved and blocked websites that can be applied to all devices connected to the specified network.

24/7 support
Access to around-the-clock technical support if a cyber-attack occurs.
Download our Web Protection Solution Guide
Book a Demonstration
To book a demonstration or contact one of our experts on how our solutions can benefit you and your customers, complete the form below and one of our cyber security specialists will be in-touch to discuss your requirements and setup your demonstration.